Kyiv Challenges Berlin as IT Hub
Promova Global publishes the translation of an interview with Andriy Kolodyuk, Head of the Ukrainian Venture Capital and Private Equity Association (UVCA).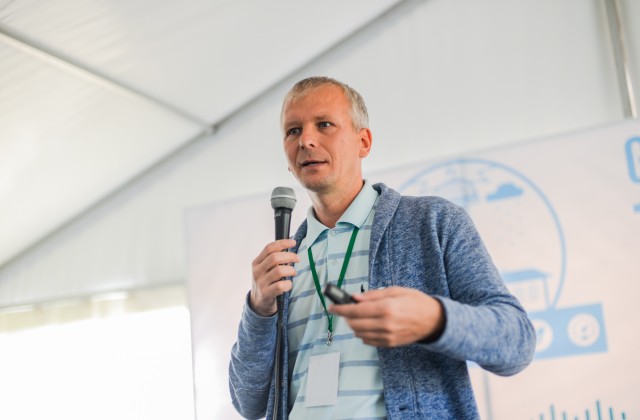 In the interview he explains why long-sighted companies invest in Ukraine, and speaks of the current state of venture investments in Ukraine.

Q: At a certain point Ukrainian businesses took advantage of the worldwide venture investment trend, and lobbied the law on collective investment institutions (CII) through, which de facto established venture capital funds as domestic offshores.
However, the parliament has canceled all and any CII privileges within the framework of the recent tax reform. What are now the reasons to invest into the Ukrainian venture capital funds that you consolidated in association?
A: Creation of the Ukrainian Venture Capital and Private Equity Association (UVCA) last year was boosted by the emergence of nearly a dozen new players that started investing in IT in 2014.
When AVentures Capital was founded in 2011, we were the first and only player on the market. And that was the time when I grasped the difference between venture capital funds and private equity funds. You know, ventures invest at early stages, when reviewing profit and loss statements or financial models makes no sense, and one should rather look at the team, product and opportunities to make the product go large-scale. And we are aimed at such growth.
Q: How did you manage to create a single association coming from such different perspectives?
A: I strongly believe in self-organization. I recognized the interest of investors when I saw window of opportunities open, including shaping of proper investment climate. And companies that have already been investing throughout the country are reaping most benefit from the situation. AVentures already boasts five outside investors out of eight investment projects. This is the nature of venture investment.
When we see investments into the sector every week, we can easily answer the question, "what's currently going on?".
The other reason – we are well aware of the fact that our country is very much in need of investments, and its future relies on them. We are dedicated to show that at times of war it is still possible to invest. During the fall conference in San Francisco we demonstrated that war does not necessarily mean that the money could not flow into the country. We are making full use of the Israeli experience: the war has been ongoing for 20 years down there, but the year 2013 brought $ 11.7 billion of investments, most of which went to the IT.
I was moderating a panel in San Francisco. A question was asked by someone in the audience: Are you going to invest in Ukraine? There were funds already investing in the country (Intel Capital, Almaz Capital), and there were new ones, managing several billion dollars each. And they all said they would continue to invest, because the war was not a deterrent. As simple as that.
Nothing strengthens the faith in the sector and the country as a whole as investments by the existing investors. When we see investments into the sector every week, we can easily answer the question, "what's currently going on?".
Thus, UVCA is an association of both local and new international investors, which today already unites a total of 32 companies. The association became member of the European EVCA Association and thus integrated into the European investment market. The crisis offers unique opportunities of its own. The experience of Georgia and Israel proves the possibility of implementing projects that initially seem completely unrealistic.
I see competitive players taking advantage of the crisis to strengthen their positions.
There are two positive aspects to it: first, availability of objects for investment in the country, and, second, presence of the players. And the association evidences that indeed there are both types of such players in the market.
Q: You have mentioned 32 companies. What is the breakdown between private equity funds and IT-venture funds?
A: Today there is a greater share of technology investors. We have five committees in our Association that are specialized in research, legal, invest in Ukraine, ICT (information and communications technology) and energy areas. Energy sector comes second after the IT from the standpoint of vivid opportunities. In fact, these two sectors are now a kind of a Klondike.
Q: Lack of other investment vectors should, most likely, be a unifying factor to you. What else can one invest into? Agriculture, perhaps?
A: Now is the time to invest in the agricultural sector due to the world economic situation and the fact that in our country we are blessed with good harvests. Therefore, in terms of investing in small and medium agro-related businesses – there are all the prerequisites for that. Including the domestic market. That is, you do not even have to export anything. You have the domestic market at disposal. There are some nuances like finding effective managers, however. Money always chases effective administrators.
Another sector is what commonly is known as FMCG, and it is always there to stay. We boast one of the largest FMCG markets in Europe.
Next – e-commerce market. This sector is somewhat at the conjunction. We believe it is a very important tool for both offline players, and those who are only represented online. From the standpoint of perspectives, crisis is an important factor for the e-commerce development. After boosting the infrastructure to the respective level, and here I imply next generation mobile networks, e-commerce is to become one of the most competitive sectors in this respect.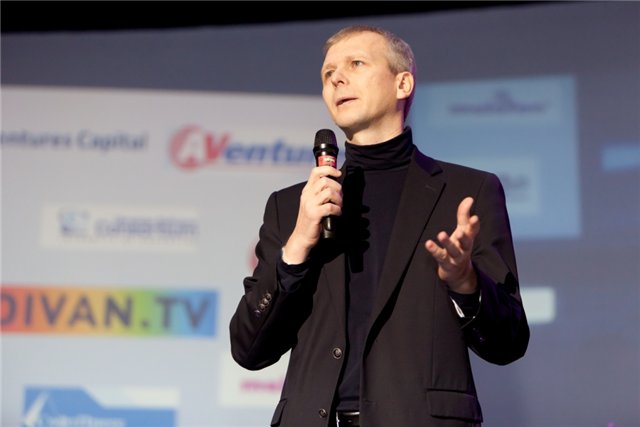 Q: What other sectors do you find promising to invest into?
A: Energy in its broadest meaning – alternative sources, power generation. Why is it that almost half of the world's Bitcoin mining, as they call it, concentrated in Ukraine? This is due not only to our top-class IT specialists, but also to electricity prices, which are a very important factor here. Bitfury, a company founded by native Ukrainians, is efficient through manufacturing the chipsets for mining and, accordingly, this very bundle – availability of own chipmaker and electric power in the country – makes us competitive in the bitcoin-money market.
When people saw WhatsApp sold for the incredible $18 billion, some were happy for the native Ukrainian Jan Koum, while the others thought, gosh, he could create WhatsApp in Kyiv!
Short and to-the-point answer to your question would be – there are vast opportunities to invest in small and medium businesses. If we talk high level, I would mention major infrastructure projects, primarily transportation related ones.
See what is happening? On the one hand, they say businesses are fleeing Ukraine, and, on the other hand, I observe quite the opposite. I see competitive players taking advantage of the crisis to strengthen their positions. This is the business which effectively invests in marketing.
Q: Any examples?
A: Have you seen tickets.ua lately? This is a business, which did not exist two years ago.
Q: This is true for the IT market. You can always relocate the staff to another country and continue to work. How would you relocate a plant?
A: Have you observed the German Billa lately? They are opening one store after another almost on weekly basis. Same story with the Lithuanian Novus. And I am talking about a single industry – retail. They are taking advantage of the today's low prices on real estate.
As for the thesis that people are leaving. I, again, observe quite the opposite. Every week I meet people from Germany who come seeking co-founders for IT-companies that could quickly and effectively generate IT products.
Let's go back to the question: are IT specialists ready to relocate? Likely, they are, but then there is the economy. And they have more advantages to stay here. Kyiv is all-around protected from the invasion.
Q: How does the political and economic situation in the country affect the IT market as a whole?
A: The market has become highly active. This happened mainly due to the arrival of new players: 10 new funds entered the market, only in 2014. The total number of startups today amounts to about 2 thousand, and most of them were launched over the past year. I reason this mainly by the following two factors. Firstly, the domestic intellectual uprise. Secondly, many saw good opportunities, as most IT people started doing global projects. We witness the quality of our projects improves. Thus, I would say that the situation in the country, against all odds, had, in fact, a positive impact. When people saw WhatsApp sold for the incredible $18 billion, some were happy for the native Ukrainian Jan Koum, while the others thought, gosh, he could create WhatsApp in Kyiv!
Today we have around six active projects – Paymentwall, Jooble, InVisible CRM, Terrasoft, Grammarly and Depositphotos. These companies boast the capitalization of at least $ 50-100 million, according to their own assessments. These are our success-stories-to-be. They are not up for sale just quite yet, but they have been growing intensively. Thanks to the events which occurred in the country, many, especially the young, saw their chakras open (laughs). And they realized what it is like to bear the responsibility for oneself, their country, and their projects. And, respectively, they you can create a global project here. I think that the capital market has also had a reaction. This is a two-way road.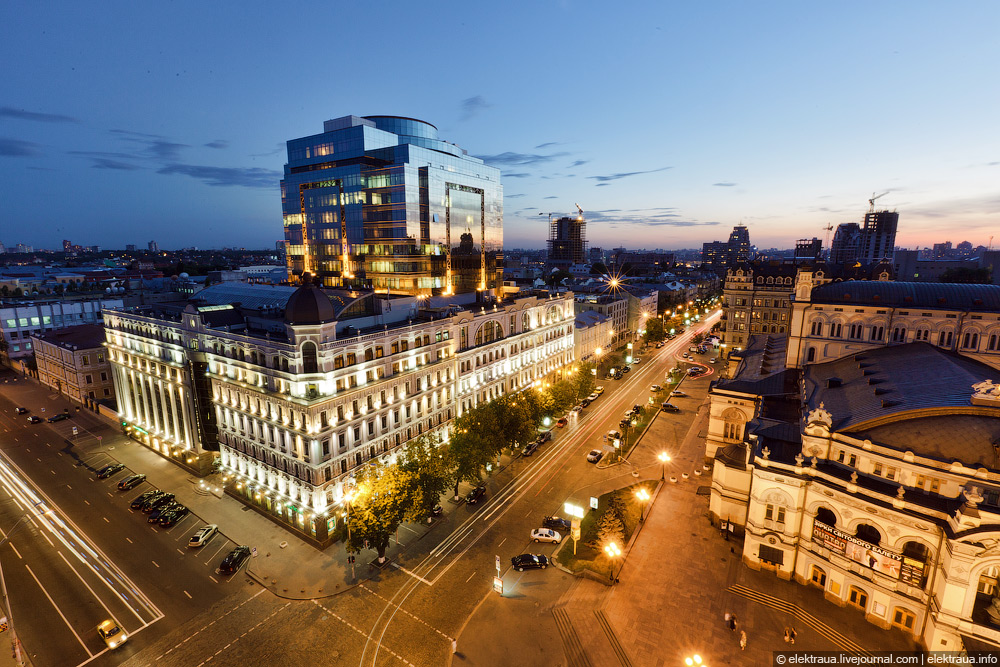 Moreover, the IT crowd became more active. The IDCEE saw a lot of people. Initially they thought no one would come, but they had about 2 thousand people attending. We can claim Kyiv became an IT hub to compete with Berlin. At the very least our capital competes with Berlin as a city where people come to launch startups.
Q: Is such competition represented by the IT crowd and volumes of investments?
A: Certainly, the volumes of investments are not at the comparable level yet. But everyone wants to come here and see what is happening. And they see people's initiative and inspiring projects. Investors also come to investigate the situation themselves.
Q: The rumor is that you are going to Silicon Valley again.
A: I go there six times a year: we have six companies there, thus my presence is a must. There was a very large conference in September. And after this conference three foreign media almost simultaneously published materials with the same question: Is Ukraine the next Silicon Valley?
Q: And what answer did they suggest to this question?
A: They are still looking for the answer.
Q: Do we really need a detached Silicon Valley? Like the Bionic Hill project?
A: I will answer briefly – there is already one. It has no geographic ties to a physical locale, and includes Kyiv, Lviv, Odesa, Kharkiv, Vinnitsia, Cherkasy, Chernihiv… and I can carry on listing. We do not need a dedicated area with high fences. Our Silicon Valley operates as an ecosystem. No ties to just one place. Perhaps, someday the scale will require creating such ties. Because there are different ideologies.
Q: What in your opinion are the most promising areas for investments within the IT sector?
A: These would include projects related to health, payments, cloud technologies in their broadest sense, and mobile applications. I have strong belief in online video market tied to big data, and the Internet of Things, that is, when gadgets use web for simplifying our daily life. Perhaps, this would be the whole list.
If we consider specifically payments, there are possible limitations. Of course, some of them are of regulatory nature, because we are talking money here, and the infrastructure. Take NFC for example. It will carry on developing, as it is the future. Also, the world is becoming personalized. You have ever fewer time, and you need to get the task completed. And the format doesn't matter, whether it's text or video. The entire world is working on it right now. Anything solving the problem will be successful.
This text is a translated excerpt from an interview originally published on interfax.com.ua. Promova Global is a translation company specializing in IT and Manufacturing areas. If you have any questions regarding the Ukrainian and Russian languages, Contact Us for a free advice!