We localize for Russian, Polish, Hungarian, Ukrainian, and other CEE markets from English and other major European languages. We do not pursue a multilingual capacity translating from every to every language. We work only with the languages we understand and, thus, maintain full control over all aspects of translation.
The only result we have in all cases is satisfied customers. Guaranteed.
Source Languages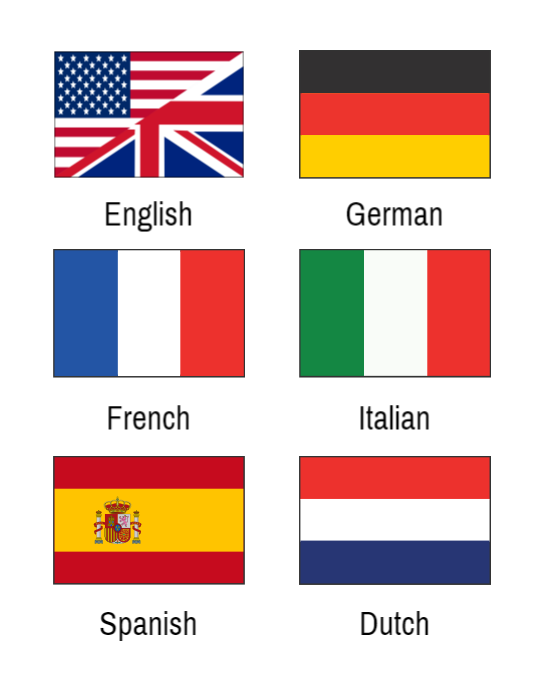 We translate texts from major European languages: English, German, French, Spanish, Italian, and Dutch.
Target Languages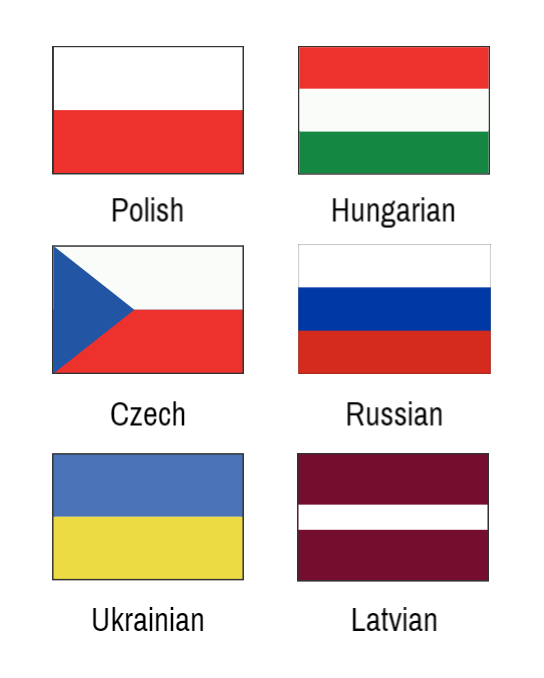 We translate into these languages spoken in Central and Eastern Europe: Polish, Hungarian, Czech, Slovak, Russian, Ukrainian, Lithuanian, Latvian, Belarusian, etc. We also cover Kazakh, Uzbek, Georgian, and Azeri.
DEDICATED PROJECT MANAGER | DEDICATED TEAM
You will get your personal manager, who will be coordinating your project, meeting deadlines and ensuring translation quality. For long-time customers with regular translation jobs we prefer to allocate a dedicated team to additionally secure consistency of all translated materials.
FLEXIBILITY & SCALABILITY
Currently we work with more than 20 file formats, we can expand the list upon your request. We will also quickly master your internal translation management system or special software. We can also quickly create, train and expand a dedicated team of almost any size, so unpredictable workloads are not a problem.
STRICT QUALITY CONTROL
The quality of your translation is ensured via 2-level QA procedure by default. Depending upon your goals and types of translated materials, we usually apply TEP according to EN 15038 standard. If you need custom QA procedure for your project, we are flexible and we'll be happy to negotiate it with you.
CONFIDENTIALITY
We take your confidentiality seriously. Our team is bound by confidentiality agreements, so you can be sure your sensitive information is safe. If you need to sign a Non-Disclosure Agreement with us, we are ready to do it.