Many companies face the challenge of choosing the right type of testing. So, what are the types and means of testing after localization? There are many terms and definitions, but the main worth considering are localization and linguistic testing. Localization testing includes verification of correct functionally, layout, customization to locale specifics, while linguistic testing involves linguistic and in-context accuracy.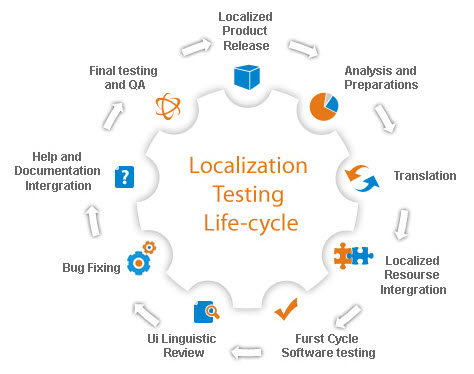 Localization Testing Benefits
The scope of localization testing involves among others ensuring the following:
• Correct appearance and functionality of a product
• Law compliance
• Compliance with local customs
• Compliance with UI and display standards, etc.
Localization testing is intended for more complex products with extensive functionality, such as computer software, web applications, games, etc.
Linguistics Testing Benefits
Linguistic testing in its turn should cover the following checks:
• Translation completeness
• Translation spelling, grammar, punctuation, style and consistency
• The use of proper terminology, in-context review
• Appropriate formatting, typographical errors, etc.
In general linguistic testing is used to verify the accuracy of website content, documentation (manuals, online help pages, context help) and basically various types of plain text, whether printed or web-based.
Tips to determine the right type of testing for your project
In order to choose the most appropriate type of testing you should think of the following:
• Product size and complexity in terms of the deepness and sophistication of functionality that might require testing
• Technical feasibility (capability to generate builds and share them with localization testing vendor, availability of reference materials and tools necessary for successful testing completion, ability to organize testing team training, etc.)
• Peculiarity of the target market
• Timing (regarding product release dates)
• Availability of human and financial resources needed
Taking these factors into account it should be easier to identify the right type of testing for your product: linguistic or localization testing. However considering software and games the most widespread and efficient approach is to use a combination of both.
If you are hesitating about what type of testing will be useful in your particular case – feel free to contact us and order free consulting session with our experts.